Planning for an event, especially your outfit, takes a lot of time. Sometimes, we forget to give attention to the tiny details that make our outfits more appealing. One such outfit is the blouse that you wear with your lehenga or saree. To look gorgeous in your lehenga, wear a stonework blouse to add oomph to your saree ensemble. This is not only attractive but also appealing but the stonework elevates the degree of style and fashion when you glam.
Blouse with stonework bralette
We are crazy to share this gorgeous stonework blouse design. This glam strappy blouse has crystals, threadwork, and beads which is bringing a modern twist to your lehenga. This great blouse should be considered for significant events and big festivals of life.
Blouse with minimal stonework
This basic stonework blouse is elegant. So, what's so great about it? It can be worn with a simple saree and can give the appearance of the simplest saree. So, it can also be called a simple stonework design that is reused with numerous lehenga and sarees and gives a different look every time. You can try sewing yourself by searching for how to make blouses on the internet and stitch stones in creative ways to make your look.
White stones on a red hot blouse
Combine a nice stonework design blouse with a saree or lehenga. You can also seek a blouse with cuts and modern stone designs. This type of stonework blouse looks great when you pair them with attractive saree and gold accessories with white accents.
Intricate stone pink plush blouse
The stonework on a pink plush blouse also looks attractive. Pink is a feminine and lovely color to dress up. Pink is a harmonizing and vivid color practically complemented with all types of colors for your sarees. You can contrast it with a green net saree or pair it with a baby blue saree. When you wear a pink stone blouse, you invite all the attention of the event to yourself.
Heavy stonework bridal blouse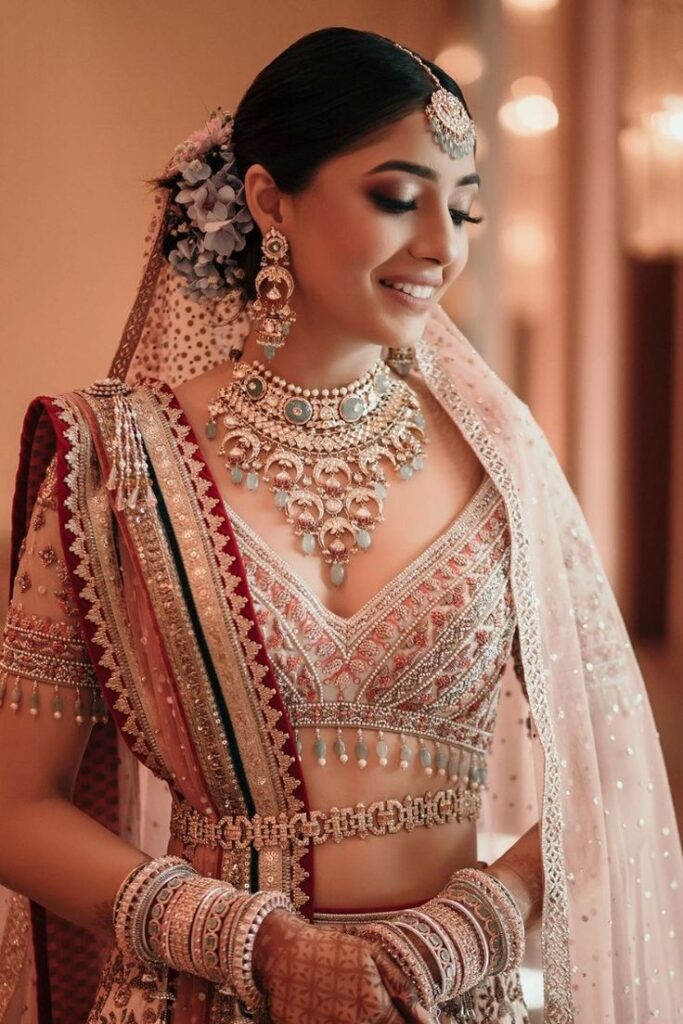 A full stonework blouse looks fantastic when you wear it with a lehenga and instantly changes your look from basic to dazzling. This type of blouse looks awesome with plain color sarees or lehengas. The wedding is our most loved event and you have all the right to look awesome in the event. Go for a readymade stonework blouse and make a fashion symbol for the party.
Appealing green blouse with stones and embroidery
'Lavish' words cannot define this attractive stonework blouse design alone. You have to experience it on your own. These blouses are created with great care and passion redefining the monarchy of traditional clothing. Ethenic wear is the best outfit for retaining tradition and a blend of modern touch to get a balanced look in the event.
A modern stonework blouse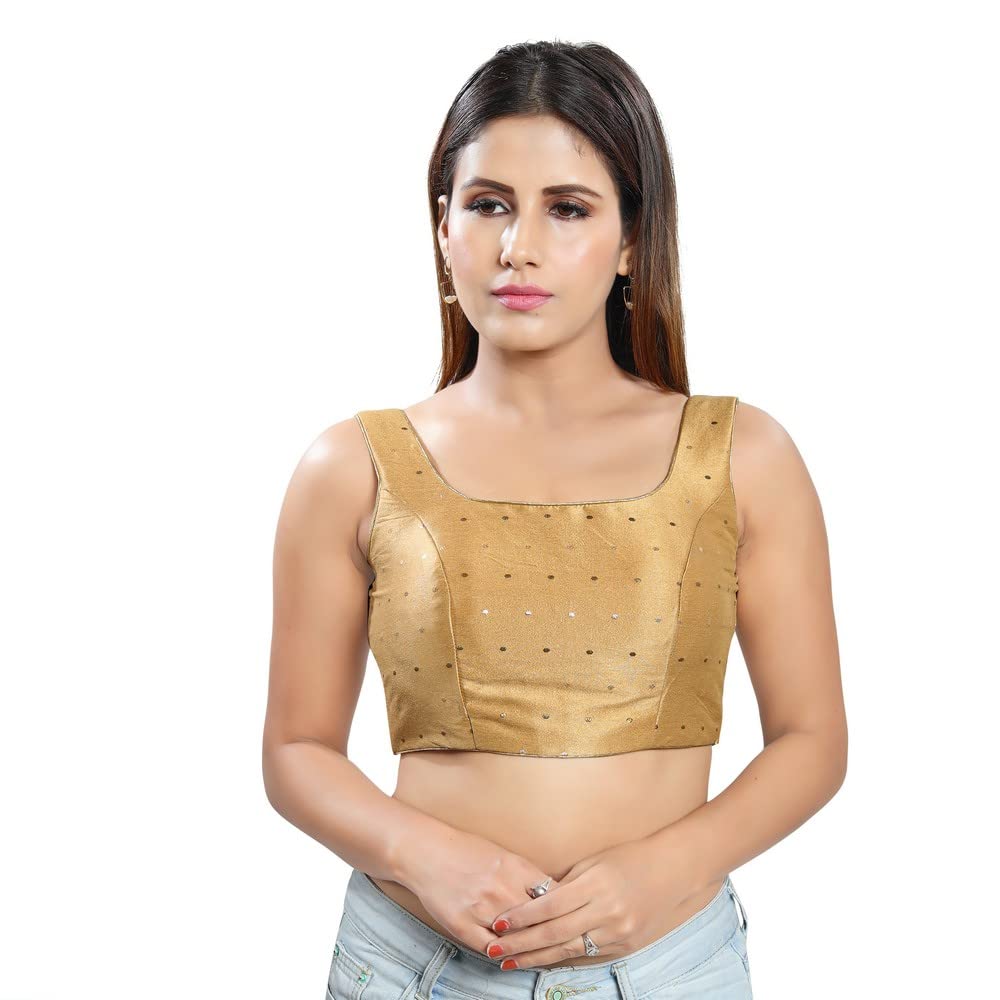 The word 'traditional' comes to my mind when I think of stonework blouse designs. The blouse with stonework reflects only the modern touch for your traditional look and everybody whether your elders or younger ones will like this combination. Stonework blouses enhance the beauty of your saree blouse and are perfectly suited to your outfit.
Bejeweled blouse with jewels
You will look great with this bejeweled blouse with a gold lehenga. These stonework blouses are adorned with green emeralds, crystals, and red rhinestones which lend color to your golden lehenga. By designer, lehenga blouses online and go with today's latest wedding trends.
Final words
You can never go wrong with a gorgeous saree draped around you, whether you are dressed for a wedding or simply looking for the most fabulous clothes for your closet. All you need is great stonework on your blouse and you will fetch the attractions of your loved ones. Enjoy your wedding and have a great day.