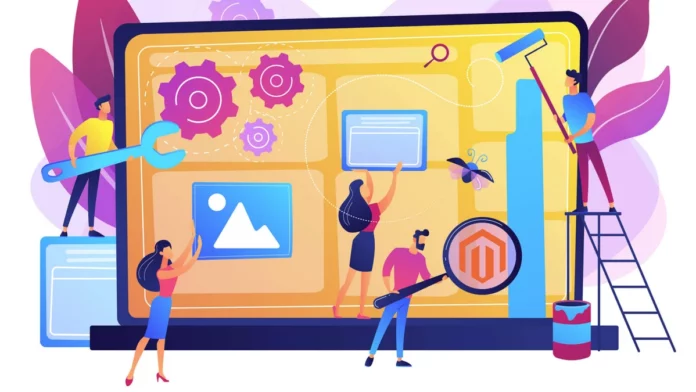 We understand the importance of building a website but it is very important to maintain the website for customer engagement. Magento development is the first step to enter the digital world and it requires efforts to remain competitive. Magento is known to be compatible with many ecommerce businesses and provides timely updates to increase performance and conversion rates.
Steps to Follow for Magento Website Maintenance:
Analyze Website's Performance
The first step of Magento website maintenance is performance analysis. Their purpose is to identify possible problems encountered on the website or that may occur in the future. There are several tools in the market like Google Analytics to monitor key features including bounce rates, traffic, orders and many more. Users leave the website with increasing bounce rate due to page loading speed, form submission and spam traffic. Analyze the website and identify the weaknesses in the website that can reduce the productivity of your business.
Test Website Speed
Developers understand the importance of website loading speed. This gives them flexibility in accessing display pages, navigation and shop views. Lazy loading can increase the chances of cart abandonment impacting your digital visibility. Running a speed test is a crucial step of the maintenance checklist that helps in optimizing Magento.
Find Broken Links
This usually happens during Magento 2 migration where users hit a deadlock on their Magento website. This is a bad experience and leads them to leave the website without using its services. Implement webmaster tools like Google and Bing to make it easier to find those broken links. In the process of maintaining Magento, fixing such pages and providing smooth user experience to the visitors is a very important process.
Backup the Store Data
This is important to verify that even if there is a problem present on the website, your store's backup is available. An up-to-date data backup can save an ecommerce website from online threats crashing its Magento store. You can consult a Magento expert company to verify that you have backed up the correct content and that it works in case of errors.
Update Website Content
Update website content so that visitors get fresh content on the e-commerce store. While developing Magento, focus on revamping the eCommerce store from time to time to provide an improved user experience and make the user interface attractive. Add new content integrated with all digital marketing guidelines and get organic traffic effortlessly.
Perform Security Measures
This is an important factor in e-commerce, as users provide sensitive information. Providing a secure platform helps gain user trust and increase ROI. Search engines prioritize safe websites for visitors and keep them ranked higher. Any security breach triggers problems for businesses, so hire Magento 2 developers to add data privacy laws to your ecommerce platforms.
Check the Order Processes
It is important to test the entire ordering process on an ongoing basis to verify that the UX is working properly. Evaluate features like add to cart, checkout, product navigation, and checkout. If you've provided a smooth experience during the ordering process, users will come back to your website to place more orders.
Wrapping Up
Magento development is a challenging job that is not just about building an ecommerce website. It becomes essential to perform the proper Magento maintenance steps to remain competitive in the digital world. So get yourself the right resources and a professional Magento 2 development company as they can run the ecommerce store smoothly.