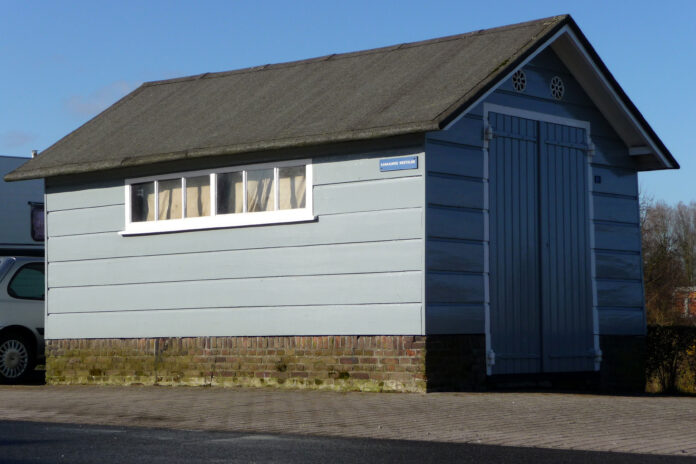 EPDM Commercial roofing projects have long utilized rubber. But because of its many uses, it also forms the ideal shed roof covering. Due to its numerous benefits, rubber roofs are growing in popularity among homeowners. Building this kind of roof is less expensive than putting on an asphalt or slate roof. They require less upkeep and are more enduring. Given the high expense of roof installation and upkeep, many homeowners find that investing in a low-maintenance, incredibly long-lasting roof like a rubber one is the best option.
What Is Rubber Roofing?
Ethylene Propylene Diene Monomer, sometimes known as EPDM, is a common abbreviation for rubber roofing. It is essentially a synthetic rubber material utilized in various applications across various sectors because of how quickly it can adapt to your needs. This entails generating an insulating membrane over surfaces and an impermeable seal. It is so well-liked for roofing because of this.
Which Roofing Type Is Better?
Even though felt has improved since the 1990s and is still among the least expensive solutions for flat roofing, you should always weigh your options before installing or upgrading a roof. Many homeowners would like to spend money on long-lasting roofing materials if their budgets let it.
Due to the numerous advantages offered, rubber roofing, such as EPDM, is considered a considerably superior product over traditional felt. It is one of the best flat roof materials available, and installation is relatively simple. Consequently, the roof is strong, watertight, and resilient and won't rip, rot, or blister. The warranty usually lasts for 20 years, but it can last as long as 50 years, so that you may require installation only once in your lifetime. On the other hand, EPDM is frequently a more expensive option. If you hire a reputable roofing firm, they should be able to assist you in choosing a high-quality bitumen roof even if felt would fit your budget better.
Cost per square foot for rubber roofing
The cost per square foot for rubber roofing can vary depending on various factors, such as the size of the roof, the type of rubber material being used, and the complexity of the installation process. On average, installing rubber roofing can range from $3 to $8 per square foot.
One of the primary factors that can influence the cost of rubber roofing is the type of rubber material being used. There are several different rubber roofing materials, including EPDM, TPO, and PVC. Each of these materials has different properties and can vary in cost depending on the specific brand and quality.
Another factor that can influence the cost of rubber roofing is the size and complexity of the roof. A larger and more complex roof may require more materials and labor to complete, which can drive up the project's overall cost.
Finally, the cost of rubber roofing can also be influenced by the geographic location and availability of skilled contractors in the area. In some areas, there may be a limited number of experienced rubber roofing contractors, making the installation process more costly.
EPDM, TPO, or PVC can be used to create rubber roofing. The precise sort of material you'll choose, and the form of the roof will determine the final cost. Still, in general, material costs range from $4.50 to $13 per square foot. The cost to install a rubber roof ranges from $8,500 to $21,250 for homes with an average roof size of 1,700 square feet in the United States.
Do Felt Roofs Still Exist?
Yes! If the felt were laid many years ago, older flat roofs would frequently suffer from tears and rips that might expose houses to problems, including leaks and dampness. Tiny metal fibers may be added to the contemporary bitumen used for felt roofs to boost their strength and weatherproofing properties. Fewer issues have arisen due to the modifications to the manufacturing and installation processes for felt roofing. It may be up to 20 years before you need to consider replacing your felt roof, even though most felt roof types only have warranties of up to 10 years.
Read More: Green Roofs Equal Huge Savings
Installation Guidance
Remove any wood fascias, worn-out feet, nails, and other protrusions with care, and replace any weak roof beams. Give the EPDM membrane 30 minutes to relax. Just unpack it and place it over the roof deck so it hangs over the roof on all sides. Roll or fold the EPDM membrane to expose half of the roof deck; if necessary, fix it with gaffa tape.
Using an old paint roller, gradually apply water-based deck glue from the ridge to the bottom margins. The glue must be moist when the rubber membrane is folded. Clout nails, a treated wood batten, or a shed roof edge trim can all be used to hold down the margins of the EPDM membrane.
The rationale for why rubber roofing is ideal for your shed
Rubber roofing for sheds is available in widths up to 6m wide, unlike shed roofing felt, which is typically offered in a maximum of 1m in vast proportions. Put the rubber over the whole shed roof to cover it. EPDM rubber has built-in antimicrobial properties. This indicates that it discourages the development of moss or algae, which are typically observed on felt roofs. With little upkeep, your shed with a rubber roof will look fantastic for its entire duration.
A minimum 50-year lifespan for EPDM roofing has been demonstrated. After waterproofing your shed roof, you can be sure it will remain that way for many years because it is durable and won't crack or fracture with time.You can erect a rubber roof shed cover by yourself. Take off the old roof covering, including any protruding staples or nails, and use water-based adhesive to adhere the EPDM to wooden sheds and outbuildings.In contrast to roofing felts, recycling existing rubber, including tires, is made by a sizable amount of EPDM. For example, rubber mats and playground equipment can also be made from recycled EPDM rubber roofing.
Cost of Rubber Roofing Membrane
Rubber roofs are made of TPO, PVC, and EPDM (ethylene propylene diene terpolymer) (thermoplastic polyolefin). Typically referred to as membranes, these materials are used to install roofs. Using membrane roofing results in a waterproof covering that simultaneously strengthens the roof structure and shields the interior from leaks.
Each installation material for a rubber roof has benefits and drawbacks, making them suitable for various roof types and environments. Your roofing expert may advise you on the best option for your specific needs and the cost of this sort of roofing. It will be more straightforward if you are well-informed before making a choice.
What about rubber shed roofs?
A minimum 50 years of confirmed life are available for EPDM roofing. After you've waterproofed your wooden fence, you can be confident it will stay that way for years to come because it is quite resilient and won't split or fracture over time.
Frequently Asked Questions (FAQ's)