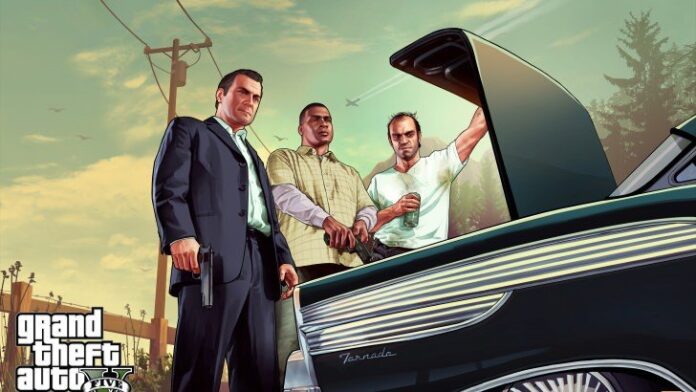 Brawler In GTA 5
Coil Brawler, an off-road buggy introduced to GTA 5 and GTA Online along with the Ill-Gotten Gains Part 2 Update, is featured in GTA 5 and GTA Online. Local Motors Rally Fighter heavily influences the Coil Brawler. Featuring an off-road design and attachments, its design is similar to a buggy. Los Santos Customs does not have functional roof lights or guard lights on Coil Brawlers.
The game Grand Theft Auto 5 is arguably one of the most popular video games ever. A unique experience has been created by the extent of details and elaborate character stories. Regular updates and content are also crucial as part of Rockstar's commitment to player engagement. Vehicles and their models also possess an unparalleled level of consistency and detail. In GTA 5, there are multiple car manufacturers with numerous models or iterations. Also, these car companies are often based on real-life manufacturers, with many of their vehicles mimicking actual models.
Coil Brawler is fast and powerful
The Coil Brawler is fast and powerful with its 4l 400 hp V8 engine. The BF Bifta is prone to spinning out even at moderate speeds, even though it suffers traction loss sometimes. It excels in handling on and off the road and suffers little spinout. Despite its slow top speed, off-road races are fundamentally better with their acceleration than it stop speed.
The elevated height of tires makes them vulnerable to gunshots, so bulletproof tires are essential to prevent blowouts. Collisions are infrequent and don't usually cause much damage. While the brakes on the car aren't too powerful, this is considered its weakness since it takes a bit longer for the car to stop, either on the road or off. As a result, a brake upgrade would be beneficial for the Coil Brawler. With almost every other car in the game, the Coil Brawler takes twice as long to stop as it does without upgrades. When stopping, it might be a good idea to use the handbrake in conjunction with the regular brakes, and be cautious of wheel lockup.
Price
Coil Brawler's price is 715 000 dollars in GTA 5.
Maximum speed
Coil Brawler's speed is more than 135 miles per hour.
Coil brawler can be found in GTA 5
In single player (PS3/Xbox 360), it can be found in the garage of the player. The Legendary Motorsports 715k for XBox One, PS4, and PC can be purchased from Legendarymotorsport.net.
In addition to having four circular headlamps and 'Brawler' markings on both the front and rear of this vehicle, it is a two-door vehicle. A medium-sized car with large off-road wheels is featured in GTA 5. By default, there are side vents and a hood scope on the Coil Brawler. The Coil brawler is well-suited to on- and off-road driving and has a powerful 4-liter 400 horsepower V8 engine.
GTA 5 and reality
A fleeting relationship between GTA 5 and reality has characterized the series. The scenery at Los Santos is reminiscent of Los Angeles, but it is pretty different. In Liberty City, there are a lot of similarities to New York, but differences as well. Many of the vehicles in the game are modeled after real-world cars and airplanes, but they aren't the same. Ill-Gotten Gains Part II includes the luxury off-road vehicle Coil Brawler as well. This game is based on Local Motors' Rally Fighter, but it's not quite as good as that one.
You are sure to reach deep into your pockets if you drive the Coil Brawler, an off-road vehicle with a sleek but intimidating design. Initially manufactured by Local Motors, the Rally Fighter is a vehicle that looks great, is stylish and elegant, comes at a hefty price tag, but wouldn't put you off taking it into battle. High-end luxury off-road vehicles have the downside of making their owners too apprehensive about going off-road, which is understandable in some cases. There's no question that the Rally Fighter can take a beating and still look good as new (but then again, depending on what you believe, a good-looking off-road vehicle is wrong).
Read More: An Important and Comprehensive Overview of GTA V Gauntlet Locations
There is an impression on the hood
There is an impression on the hood and a comprehensive intake on the other side. The front of the vehicle has a small Coil emblem, while the horizontal grille separation sports silver "BRAWLER" lettering. There is also "BRAWL" lettering on the engine cover.
There are two impressed areas on the front fenders to indicate the car's high profile and curved shape, the upper area being partially covered by a black overlay with "COIL" plaques embossed on it. Door handles and mirror shells are black in color and have curved profiles that match the rear section. Cabin details include plastic details on the roof and around the windows.
Some Interesting facts about Brawler in GTA 5
The Brawler is a rare off-road vehicle in GTA 5 that can be unlocked after completing the "Crystal Maze" mission. Here are some interesting facts about the Brawler in GTA 5:
The Brawler is based on the Local Motors Rally Fighter, a rugged off-road car designed and built by the American automotive company Local Motors.
The Brawler is one of the few vehicles in GTA 5 that features a roll cage, making it a safer option for off-road driving.
The Brawler's body is lightweight, making it agile and fast on rough terrain.
The Brawler features a custom suspension system with long-travel shocks, allowing it to easily handle large jumps and rough landings.
The Brawler's engine is a high-performance V8, providing plenty of power for climbing steep inclines and powering through mud and sand.
The Brawler is also one of the most expensive vehicles in the game, with a price tag of $715,000.
The Brawler can be customized at Los Santos Customs, allowing players to upgrade its performance, appearance, and armor.
In GTA 5, where is the brawler?
For a cost of $715,000, Legendary Motorsport in GTA Online is selling The Brawler. The Brawler can be kept as a personal vehicle in any of your properties or garages. Los Santos Customs offers customization options.