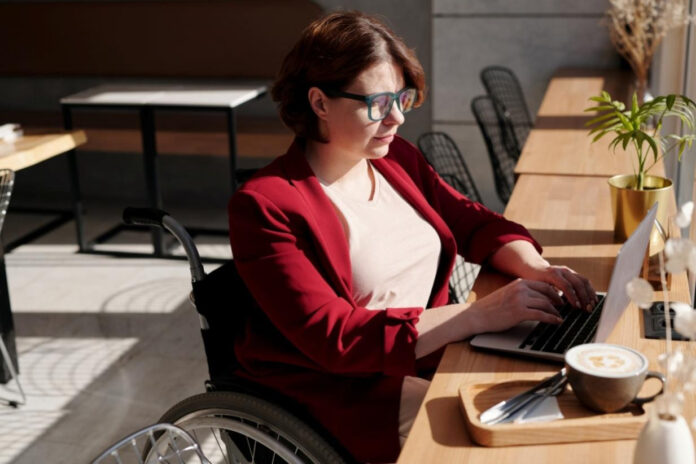 Education is one of the major sectors that are ushering in diverse growth with new learning methods. With digitalization, the mediums have become accessible. Moreover, during the pandemic, the use of such online educational platforms has increased rapidly. Some students even shifted to home-schooling by signing up with such online educational platforms. Alongside, Edtech start-ups are driving a new force to create virtual labs, VR simulators, self-learning courses, research paper topics, and websites for tutors and teachers.
So, in this blog, I'm going to talk about some education start-up companies that have changed the facet of the educational realm with their innovative methods.

Whitehat Jr.: Whitehat Jr. is an online educational technology company that provides coding classes for children. It is founded by Karan Bajaj, and the programs are specialized in English, Spanish, Mexico, and Portuguese. The company later incorporated other subjects like homework helper mathematics, music, science, and fine arts to make it fully code-integrated learning. Recently, around 2021, Microsoft India collaborated with the company to offer Minecraft for game-based learning. The company has around 1 million+ student subscribers and multiple experts who are now putting their best into learning students' coding. You can avail of these robust classes by signing up on their website.
Masterclass: Do you want to learn and express your creative side? Master Class is a top tech start-up that connects students to an online streaming platform where they can learn from world-leading specialists. The company was founded in 2015 and its headquarters is in San Francisco. The online classes are dedicated to cooking, design and style, sports, script writing, filmmaking, and other areas.

All these video tutorials feature close-ups, and hands-on and cinematic demonstrations so that students can acquire thorough knowledge. Moreover, the lessons are supported by guidebooks and workbooks that aim to help students sharpen their skills. The lessons are recorded by iconic artists, chefs, and producers like Gordon Ramsey, Duffer Brothers, Hans Zimmer, and more. You can access these classes through tablets, smartphones, personal computers, or Apple TV. Also, you can easily sign up and register for classes through their website.
Springboard: Founded in 2013, Springboard is a famous start-up company that targets children and adults to learn something new and change their jobs. Plus, the experts provide self-learning courses on design, coding, cyber security, data science, and tech sales. These classes are held online and are later recorded so you can access them at any time. In addition, the experts of the platform constantly update the courses to provide customers with information on the latest tools, techniques, and industry practices.
Additionally, the platform is supported by mentors, the student community, and advisors. Therefore, this e-learning platform guarantees that students will be able to find their dream jobs.
Byju's: Byju's is one of the biggest Edtech companies and education brands. The company offers a variety of educational service that involves 1-on-1 personalized lessons with professional teachers and experts. Furthermore, the company provides self-learning worksheets and other self-learning courses. Moreover, the company specializes in K-12 education. Its educational programs cover a variety of topics that includes coding, reading, music, animation, and video. However, the company focuses on math and science.

Moreover, the materials can be altered and provided in different languages, including Indian regional languages and English. With such facilities and other new modes, Byju constantly comes up with new projects like Exam prep that help students prepare for international exams. Therefore, Byju has become one of the oldest and first Indian Edtech unicorns, with over 200+ million users with multiple personalizations. Moreover, the services come at affordable rates paired with discounts. For more information, you can check their website.
Duolingo: It is one of the notable American education start-ups that offer learners a gamified version of a language learning website and mobile application. The experts offer courses in languages like Spanish, French, German, Italian, Portuguese, Turkish, Korean, Greek, Welsh, and more. Both the website and the app offer features like gamified interface, learning solutions, personalized learning, and a reward-based system. The interface works on a freemium revenue model. Since its launch as a start-up, Duolingo has gained rapid prominence among the youth and other language schools. In addition, some universities now accept Duolingo's language proficiency test. Currently, the tutoring company has almost 108 courses in 38 languages. Also, it has 300 million registered users across the world. You can easily use this platform on iOS, Windows, and Android platforms. Also, it's free to register.
Unacademy: This one is another start-up that focuses on online learning platforms by offering educational content with daily live classes, video lectures, mock tests, and lecture notes. The company also offers preparations for various competitive exams like JEE, GATE, NEET, and more. Also, it provides educational content on foundational and skill-building courses like K-12, programming, photography, and entrepreneurship. The website offers free registration and a subscription-based model called Unacademy Plus. The plus subscription provides students to accesses live courses across the country and in 14 Indian languages, including Hindi, Punjabi, Telugu, and more.
Final Thoughts,
Digitization and technological advancements have been the reasons behind the rapid progression across different sectors, especially the educational sector. This has made it possible for everyone to acquire quality education. Also, these websites have both paid and free programs that attract most users to register. With such features and add-ons, you can get the best of education with a few clicks. All you need is a stable internet connection and a smartphone to avail of their paid services. So, choose your online educators today!
Author Bio: Chelsea Thompson is an academic reviewer for a company in the UK. She writes various academic blogs for MyAssignmenthelp.com. In her free time, she loves to travel to different cities and study German.