Any home is incomplete without a wardrobe. It might merely feel like a great storage space that will allow you to arrange and store all your stuff properly, but there is nothing trickier than finding suitable wardrobes to meet your specific needs. The right wardrobe, whether wooden or metallic, can be chosen to keep your major books and reading items in proper condition.
To make things simpler, we have broken down the process of finding the perfect wardrobe as per your need.
Deciding Factors While Selecting Perfect Wardrobes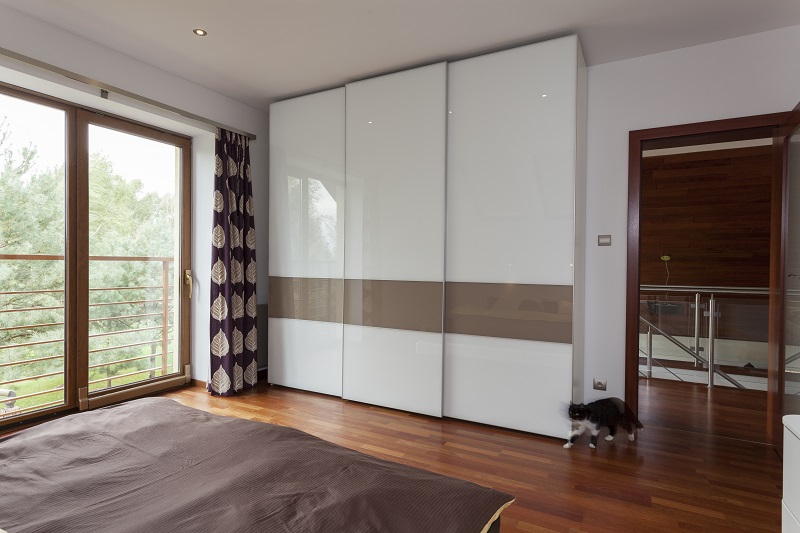 Before you go wardrobes hunting, here is a guide that will help you prioritize the factors you must give higher importance than others and things you will need to check to get the right fit.
Purpose Of Wardrobes
The first question is the purpose. Are you going to store your daily clothes in it? What else might you be putting? People can have compartments for suits, regular dresses, girls' cabinets, drawers for smaller clothes, shoes, bedding materials like quilts and pillows, winter clothes, etc. Check out the available space in your room, whether you want a wall-mounted wardrobe or a freestanding one. You can keep your belongings accordingly. Small pocket drawers can be used to keep all your accessories.
Size Matters
You must measure precisely how much space you have for the wardrobe. Interior designers or other specialists provided by wardrobes manufacturers can check out your place and suggest you the perfect size options. You might even get a custom design if needed.
Depth is quite critical, and you will need to ensure that you do not get a wardrobe, just because you can, whose depth transforms it into a black hole for your clothes! Too much depth makes it highly inconvenient to arrange properly, and you will find that you are losing your clothes in those depths and never see them when you need them.
Wardrobe Type
You can either opt for a standalone model or the one built into the wall. The standalone one provides flexibility and the convenience of portability. This is perfect if you are to move from one home to another in the future. However, they will also take some more space than the built-in ones. The open wardrobes tend to gather dirt within a short period of time, so you can choose the covered ones.
Most of the time, the design options available are customizable, considering the variation in room designs. However, the size will be perfect for the room.
Design And Color
Design and color are the next critical factor. It must match the tone of your place. After all, no one repaints the home because the wardrobe does not fit! Select carefully. You can even use the help of modern technology like augmented reality, virtual reality, and 3D modeling of your place to see how a particular wardrobe will look in your room. Wood polish is a better option that you can go for.
Material
The material is crucial since it will determine the life of the furniture in the end. Do not go for substandard or cheap material ever since the ultimate loss will be a lot greater than you can fathom. There are numerous material options available. Research well about their pros and cons before ordering.
Choosing the right wardrobe comes with a specific budget. Along with that, if you customize, you can also check the knobs, and experiment with brass and other metals that will look good on wood. The best part is that, you can check the price variables, discuss with the cabinet makers and then highlight the major features of the cabinet that you would like to include in your home.