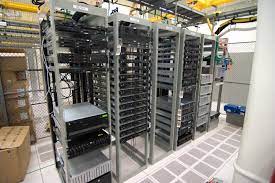 To start private matches, your account must be authorized. One hundred players are the maximum number that can join a game. If more than 100 players enter a key simultaneously, the game will randomly select 100 players who entered the key; this is entirely random and not based on the order in which they entered the key. To understand the procedure for accessing private Fortnite servers, it might be helpful for you to learn more about Fortnite private servers.
Fortnite Private Server
Fortnite's private servers are just "private rooms" designed so that streamers and you tubers with a large following can host games with some of their followers, often those deemed more "worthy." YouTube streamers, for instance, play alongside those who subscribe to the channel. The ones who paid obtained the benefit of playing with their idols in this way.
Why were fortnite private servers created?
To engage the public more with content creators, Fortnite developers designed private servers to involve fans more. Due to Epic Games' Battle Royale title's success through streamers and word of mouth derived from these platforms, the developers have recognized that it is essential to accommodate these realities.
The program in question has specific prerequisites: you must subscribe to the Affiliate Agreement, abide by the Code of Conduct of the Creators, and be able to receive payments using one of the supported methods in addition to having at least 1.000 followers on a social media platform of primary importance. However, Epic Games warns that due to the volume of requests, it may occasionally cap the number of users eligible for the programmers.
Epic Games has also created a program called Support a creator, which allows YouTube users and streaming content creators to have a unique code that fans can enter at Fortnite Shop to support their work. This will enable them to earn a small percentage from each purchase. Each time a user enters the code, they make $5 for every 10,000 V-Bucks they spend. The Content Creator rewards those who support them by adding special items. However, the initiative is only available during specific promotional periods selected by Epic Games. Hence, please take the information provided as merely indicative.
Entering in Fortnite private servers.
1. Code is required
You must provide the unique code linked to your content creator to enter a private Fortnite server. Ask the streamer in the chat how you can get this code if you don't have it (in case the streamer is live). There is no different procedure for joining a private server on other platforms.
2. Play Battle Royale
If you have the code, start Fortnite Battle Royale mode, go to the Mode selection screen, and choose the same way the transmitter used (e.g., alone, pairs, equipment, etc.). Click on Custom options (Press the button L2 on PS4) and enter the unique code linked to your YouTube/streaming account. The Content Creator private server has been accessed successfully, and you can play with other users now. Try checking the Pairing region from the game's adjustments if it matches the one set by the streamer if there are problems connecting to the server.
Read more: Each And Everything You Need To Know About Fortnite Cluck With Detail
If you're using a PlayStation 4, press the Options button and select the adjustments from the open menu. Next, use the directional arrows to change the pairing region field. Don't forget to press the triangle button on the controller to apply the changes.
How to set up your Fortnite server?
In addition to being a tuber/streamer with many followers, you would also like a Fortnite private server. Don't worry, and I'll show you how to do it right now! Before continuing, I think it would be helpful to introduce myself briefly. The functionality of private servers is only accessible to streamers and Youtubers with a large following. Remote servers can only be obtained by requesting access to the program Support a creator and waiting for Epic Games to select the profile.
Creator Support Requirements
Support a Creator has requirements: you must have at least one thousand followers on a social network or video viewing platform. You must also sign the Affiliate agreement, abide by the Creators Code of Conduct, and determine how to receive payments according to one of the available methods.
Furthermore, Epic Games may choose to accept fewer requests at some times depending on how many streamers or You Tubers are participating in the program, as noted in its frequently asked questions. You should connect to the Epic Games Official Site and click the blue button ORDER NOW if you believe you meet the requirements to join the 'Support a Creator' program (which, remember, gives you access to a unique code that your fans can use in the Fortnite Store to support you).
When does the request get accepted?
For now, you will have to be patient and wait for Epic Games to review your request. This phase may take several weeks, as the team must verify the customer's information. If you are selected, you will receive an email from Epic Games containing the unique code that I described earlier.
You will not have to do anything once you have entered the "Support a Creator" program. Epic Games confirmed in a message to YouTuber Jack Trough (video in English) that it intends to provide private servers to all You Tubers and streamers who qualify to participate in the Support a creator program. As soon as possible, Epic Games will contact you via email to confirm the activation of your private server.
The Fortnite Private Server can be accessed only by starting the Fortnite Battle Royale mode and choosing the game type from the menu. In the Custom options box located at the bottom right, you must type the secret code", which will also allow your followers to join the game.
FAQs (Frequently Asked Questions)