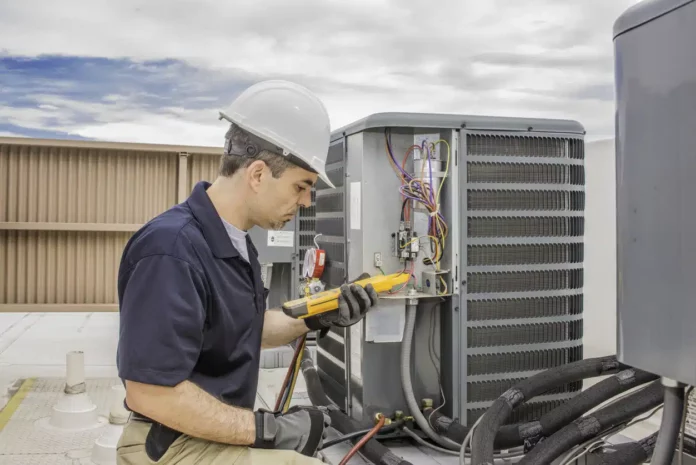 Air conditioners are one of the essential appliances in homes, offices, and vehicles. They help us combat the scorching heat of summer and make our lives more comfortable. However, like all appliances, air conditioners also require regular maintenance and servicing to ensure they continue to work efficiently. AC maintenance is a complex task and should only be carried out by trained and experienced professionals.
However, there are a few things that you can do to ensure that your AC unit is working properly and doesn't require major repairs. In this article, you will look at the 4 most common mistakes you should avoid before getting AC Repair & Installation in Washington DC.
Not Examining Your Filters
All air conditioners draw in outside air, cool it, and then circulate the cooled air throughout your home. This, however, means that dirt, allergens, or dust in the air outside your house may enter. To eliminate these pollutants, modern systems include a variety of filters. Filters that are dirty not only reduce the air quality in your home, but also increase the amount of cooling required by your air conditioner. The simplest way to ensure that your air conditioner works properly for many years is to check your filters.
Failing To Maintain Your Ac Unit Properly
Many people don't understand the importance of proper AC maintenance and fail to keep their units in good condition. Regular AC maintenance is required to keep the unit in top condition, especially if it is used frequently and subjected to tough conditions. The main components of proper AC maintenance include cleaning the filters and coils, checking the refrigerant levels, and inspecting the fan blades and motors. In addition, you should review the unit at least once a month for any visible signs of wear and tear, such as cracks or leaks.
Ignoring Strange Noises Coming From Your AC Unit
If your AC unit is making strange or loud noises, it could indicate an impending problem. Therefore, it is important to have a professional AC technician inspect the unit immediately to diagnose and fix the problem. If your unit is making strange or loud noises, it is possible that the compressor is malfunctioning, or the unit could be low on refrigerant. These problems should be addressed immediately to avoid expensive repairs or replacements in the future.
Skipping The Professional Ac Inspection
Many people mistakenly think that a professional AC inspection is optional and elect to skip it. However, this can be a costly mistake. Professional AC inspections can help you identify problems with your unit before they become more extensive and more expensive to fix. By having a professional check your unit, you will know whether you need A/c Replacement in Washington DC. When having your AC unit inspected by a professional like McMurray's Heating & AC, you will get an experienced team assigned to your project.